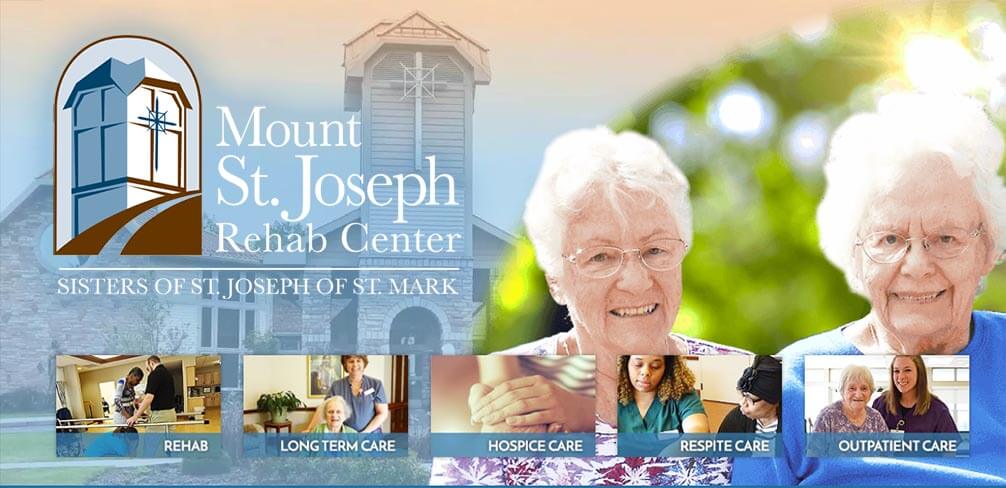 We are pleased to announce that our new website redesign for Mount St. Joseph Rehab Center is now published!
This website makes extensive use of sliders and parallax layers. It is a custom theme we wrote for WordPress that has convenient, extensively customizable sections that the layperson can rearrange and tweak on the backend.
Mount St. Joseph Rehab Center is located in Euclid, Ohio. The Center is very appealing – was lovingly designed by The Sisters of St. Joseph of St. Mark to provide a comfortable, loving experience for its residents and visitors.